Fitzgerald Knaier LLP is a law firm of highly experienced trial attorneys committed to aggressive, honest advocacy. We are a San Diego boutique litigation firm, focused exclusively on trying cases and handling controversies for our clients. Although our practice is limited to trial and litigation matters, we have a broad body of experience with a wide range of cases and areas of law. We represent both plaintiffs and defendants, and we advocate for corporate entities as well as individuals. Our lawyers have represented some of the most sophisticated clients in the business world. We have also championed the causes of vulnerable individuals who have been wronged by powerful corporate and government interests. Whatever the particular matter, our overriding commitment is to represent all of our clients vigorously and thoughtfully, with civility, integrity, and professionalism.
Our skilled trial lawyers have handled a diverse array of matters, including complex commercial cases, business torts, contract and partnership disputes, intellectual property claims, toxic tort litigation, real estate litigation, labor and employment disputes, plaintiffs' personal injury claims, legal malpractice cases, insurance coverage disputes, and plaintiffs' class actions.
We represent businesses and individuals in complex and high-stakes matters that often cannot be handled efficiently by larger firms with higher fees and more rigid hourly billing rates. When representing individual plaintiffs, corporate clients, or defendants, we bring our deep trial experience and willingness to go to trial to the table. We are not intimidated by the prospect of taking difficult cases to trial, against the most formidable adversaries. Regardless of who we represent, we are committed to excellence in the courtroom, and we relish the chance to tell a client's story to a jury.
VETERAN TRIAL ATTORNEYS
The attorneys at Fitzgerald Knaier LLP are passionate about trial practice. We have tried many cases to verdict, in numerous jurisdictions. We have a wealth of experience with arbitrations and alternative dispute resolution. We have litigated cases in state and federal courts throughout the country. We have been recognized as "top attorneys" in litigation by numerous professional rating publications. We understand that trial advocacy is an art, and we focus constantly on honing the skills needed to champion our clients' claims.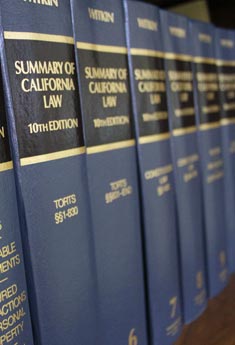 OUR APPROACH TO LITIGATION
We love to win, and we work hard to do it. But we put our clients' interests first by striving to deliver value along with victory. We fight hard, but we fight smart: we do not employ "scorched earth" litigation tactics, and we do not use the litigation process to impose unnecessary burdens on the courts or our adversaries. We don't waste our clients' money fighting for the sake of fighting. Instead, we believe in tactical, strategic, cost-effective litigation strategies.
From the outset of every case, we prepare for an eventual trial. For cases that settle, as many do, we believe we obtain the best results for our clients by being prepared for trial and by communicating that commitment to our adversaries.
Although we assess and prepare every case with trial in mind, we look for early opportunities to settle cases where early settlement will produce the best economic outcome for our clients. We do not subscribe to the view that willingness to discuss settlement is a sign of weakness. We believe it is a sign of strength, confidence, and commitment to our clients' interests. Careful case preparation, coupled with a thoughtful focus on our clients' economic realities, allow us to deliver economically beneficial settlements for many clients well short of trial.
We look for early opportunities to win through dispositive motions, but we do not squander time and money by bringing every possible motion or contesting every conceivable issue. We pick our battles carefully, and we focus on the merits. We do not work to antagonize our adversaries; we focus our efforts on defeating them. We take special pride in the fact that some of our clients were referred to us by opposing lawyers in previous cases.
Although our partners previously practiced in one of the finest large law firms in the country, we do not litigate cases the way many large law firms do. We staff cases leanly, keep our overhead low, and charge lower fees than lawyers at larger firms. We work to be efficient, cost-effective, and creative in our fee agreements with clients. Depending on the case and client, we work for contingent fees or partial contingent fees, and we structure other alternative fee arrangements. We believe in sharing our clients' risks and rewards, and we employ an entrepreneurial approach to structuring fee agreements in order to align our incentives.
COMMITTED TO THE COMMUNITY
Fitzgerald Knaier LLP is proud to be a part of the San Diego community and its lawyers donate a substantial amount of their time and resources to charitable, educational, and professional organizations. We believe that the health of our community depends on the willingness of its citizens to help and serve others. This commitment to improving our community is both a personal and a professional obligation.
FIRM HISTORY
Fitzgerald Knaier LLP started as Chapin Wheeler LLP, which was founded in 2005 by San Diego trial lawyers Edward D. Chapin and Joseph "Jay" Wheeler. Mr. Wheeler had extensive trial experience working at the prestigious law firm of Latham & Watkins LLP, where he chaired the firm's San Diego litigation practice group. In 2005, Mr. Wheeler left to pursue his dream of running his own law firm, Chapin Wheeler LLP. In 2010, Mr. Fitzgerald joined the firm, after a nearly twenty year career at Latham & Watkins LLP. Our departed partner Jay Wheeler trained and mentored Mr. Fitzgerald, and he set the standard for integrity and excellence which we work to meet every day in the practice of law.
In January 2014, Bob Knaier joined the partnership, after gaining extensive experience in complex civil litigation at Latham & Watkins LLP (where he worked with Mr. Fitzgerald), and after he gained valuable jury trial experience at a preeminent San Diego plaintiff's law firm. Mr. Knaier was admitted as a partner to the firm because, like its founder Jay Wheeler, he applies rigorous analytical discipline, intellectual firepower and moral courage to our clients' causes, with civility, integrity and professionalism.